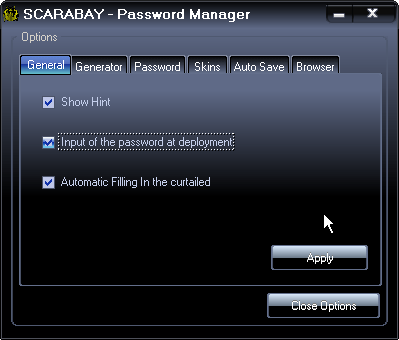 Input of the password at Startup – Check the Input of the password at Startup box to force the window for input of login and password to be displayed when starting SCARABAY from the System Tray Icon This will protect your data, when you have departed from your computer, from extraneous eyes.
Automatic Filling In the curtailed - When the program will be automatically curtailed not probably by means of the button on the panel of tools of a browser to enter a login and the password.
Save setting: Click Apply button.
---