Fill Forms by Drag-And-Drop
The drag-and-drop function allows the "dragging" of password, login, E-Mail, URL, etc and "dropping" it exactly to the required field. Drag-and-drop identity fields to any forms and also where it is possible to enter the text into any place.
Select record(passcard).
Login or Password field: Left button down.
Start dragging the picture.
On form field: Left button up.
LOOK ...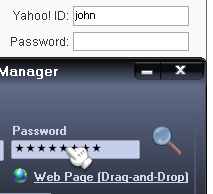 Left down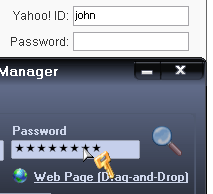 dragging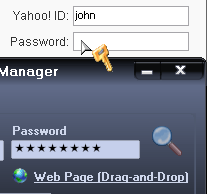 Left up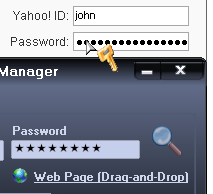 Also for Login

Also for E-Mail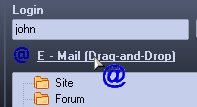 ---
Advice: Drag-And-Drop identity fields to any forms (Any web browser, WINDOWS, Programs: Dial-Up, Login Form, Password Form, Key Form …).
---