SCARABAY is portable and it works from removable drives, such as USB-flash drive and others. Runs from USB key, no installation needed. Simply copy the SCARABAY folder onto flash drive. Take your passwords and personal data with you.
Close the program if it is opened.
Insert the flash drive.
Open SCARABAY.
Select Copy

Select Flash Drive.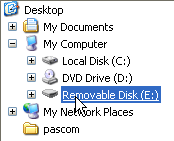 Click Ok
Select type of save, click Ok.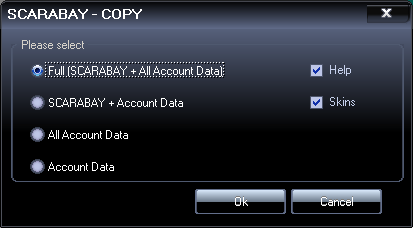 To start the program from a portable drive select the file scarabay.exe from the folder SCARABAY.
---